Every year I look forward to November and December, when my reading takes on a seasonal theme. I used to just read Christmas-themed books in December. Then I moved to "after Thanksgiving Day." Now, I give myself two entire months!
Not that I only read Christmas books during those weeks, but I do make them a priority. So I thought I'd share with a you a few I'm looking forward to reading.
My True Love Gave to Me by Karen Witemeyer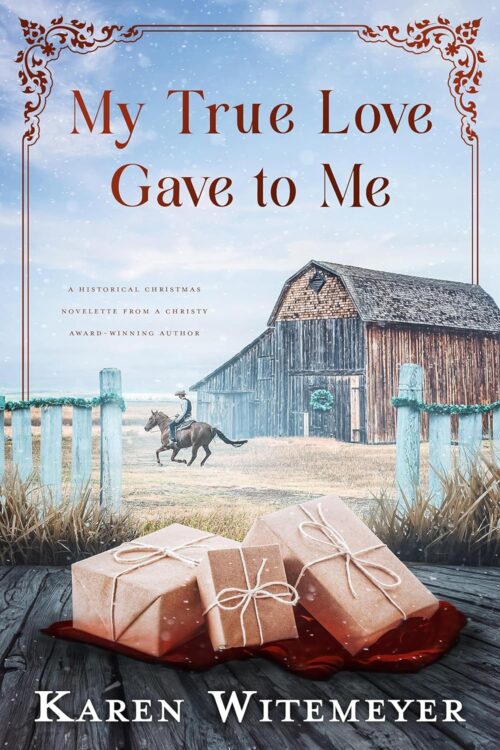 Technically this is a short story—and as such will likely be the kick-off to my Christmas reading season. I always look forward to Karen's stories in any form.
O Little Town by Deborah Raney, Janyre Tromp, and Amanda Wen
Christmas novella collections are some of my favorites—especially when they are connected by place. This one is contemporary stories. I didn't get to it last year, but I will in 2023!
Christmas Bells and Wedding Vows by Jody Hedlund, Lacy Williams and Misty M. Beller
Another novella collection—this one historical. These are all Christmas marriage of convenience stories.
The Meaning in Mistletoe by Rachael Bloome
Last year I read The Clause in Christmas, Poppy Creek series book 1. I loved it so much that I read books 2 & 3. I got ready for book 4—The Meaning in Mistletoe—around the beginning of September. Since it is another Christmas book in the series, I put it aside to read during the season. This is a charming series!
Star of Wonder by Angela Hunt
This isn't a novel but an advent devotional. I choose a new advent devotional each year and I'm looking forward to this one!
Of course I have many more options out there, but these are the first ones on the list for 2023.
Do