I'm not a cook. I don't like it. I'm not good at it. But there is one category of food where I feel somewhat confident: soups.
Not complicated cream soups, mind you. I'm talking basic broth soups here. I think a lot of my comfort in this area of cooking goes all the way back to our early married days. Jeff was in law school; I was working at the university in a job that paid little but at least offset that with a large tuition benefit. We were so fortunate then to be involved in a Christian Legal Society student chapter. One year, a student in the year ahead of Jeff had a party at his apartment. When we arrived, I went into the tiny kitchen and saw him opening cans and dumping the contents into a large pot on the stove. I must have thought, "Huh, if he can do that, maybe I can, too."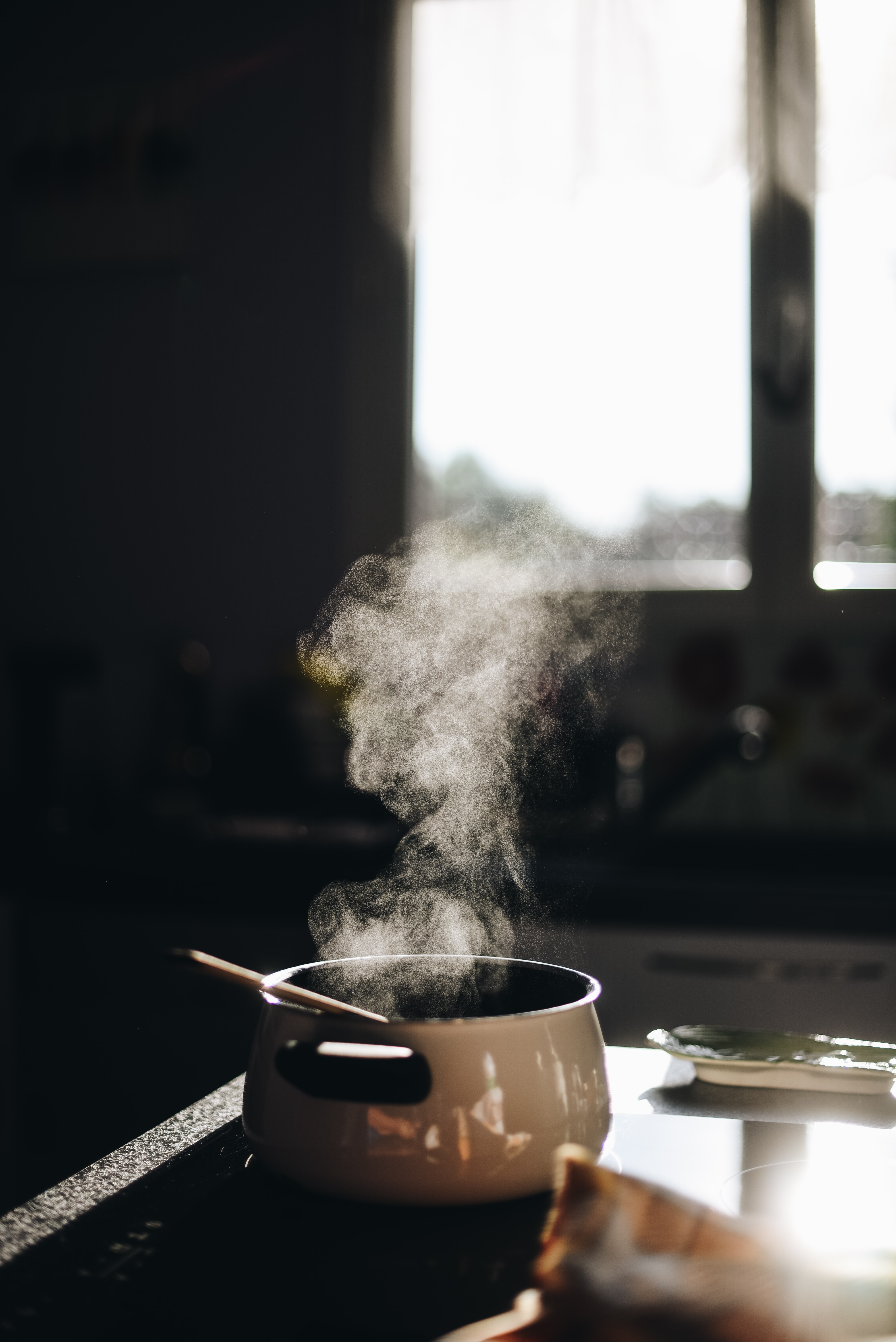 I stepped closer and asked what he was making.
"Soup," he told me.
I asked him to show me how. Thus began the first iteration of "Alex's Soup," which is still a staple in our wintertime diet. Only I no longer use the canned vegetables. I've graduated to the real things.
Anyway, he showed me how he browned some ground beef, added stock and whatever canned vegetables he had on had. (Did I mention law school? We were so poor, said in my best Anna Delvey voice.) Then, he said, you let it simmer.
As the years passed, I got better at figuring out what to add and when. As our grocery budget grew, I learned how to do soup and stew with real veggies. How to season it just a little differently each time. I gained confidence in my ability to cook soup—but it all came down to the simmer. I couldn't really mess it up. I would put it together and then leave it to do its thing. In other words, I could dump all the ingredients in, read a book, and wa-la! Dinner!
I've come to realize my stories follow much the same process as soup. My brain is the big pot on the stove. I dump in all kinds of research as well as real life I've heard of or experienced. Sometimes I season with one kind of detail; sometimes another. But the key is that after all those things are settled in my brain, I have to let them simmer together to soften the veggies and find the full flavor.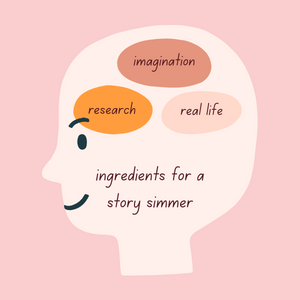 The characters. The plot. The tension. The conflict. They all come out in the simmer. As I add new ingredients (pieces of information) to the mix, things taste just a little different. I sample it every now and again, see if I can identify something missing and add it. And then simmer a bit more after that.
When I make a soup dinner, I'm often anxious to get it in the bowl, but I always enjoy it more if I can be patient and let the simmer do its job. The same is true with the stories. Sometimes I'm itching to get something on the page, but if I can pull back, give all that work some time to combine in the fire of my brain before diving in, it usually results in something better. More flavorful. More satisfying.
I think everyone has things that need to simmer in their heads. Mine is stories. My husband's is major purchases. For some people it's conversations or change or even just dreams, before taking the first step.
So what about you? What thing in your life has to "simmer" before it's ready? I'd love to know!