Once I make a decision to do something, I'm ready to get it done. As in ASAP. Which is near realistic, of course. Especially in our post-pandemic world where things seem to be constantly behind. So I'm in "hurry up and wait" mode on several projects at the moment and it's driving me crazy!
Our new ceiling fan.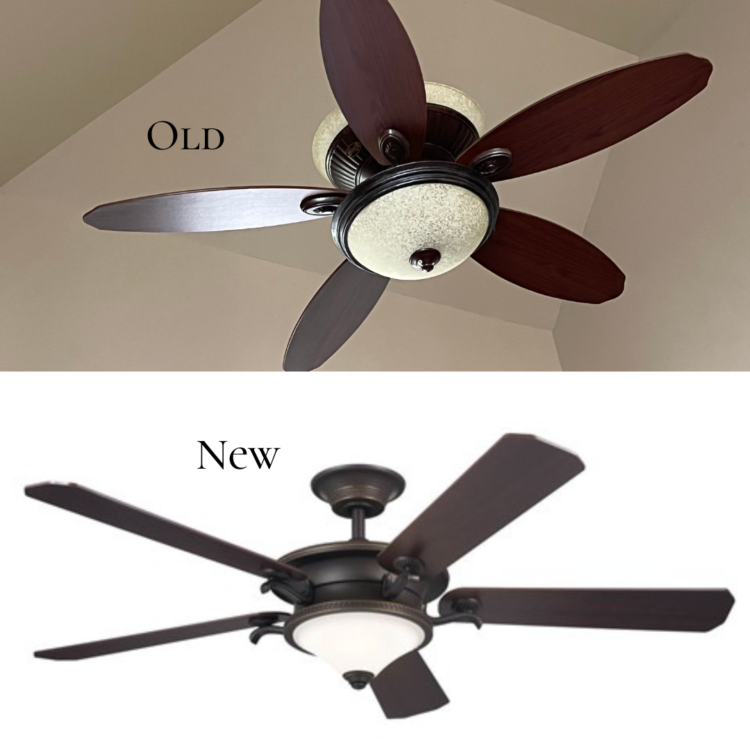 Our ceiling fan in the living room randomly turns off and on. At one point, we changed the speed and it continued to work for several months. Then the random thing started happening again. Since the fan and light were likely installed when the house was built almost 15 years ago, we decided it might be time for a change. I really didn't think it would be that big of a deal. Just by and new fan and have it installed, right?
Except while I wanted something a little different than what is there now, I didn't want to go to a radical new style. And that in-between was a bit difficult to find. But I did, with the help of my local lightning specialty store. So we ordered the fan—and the down rod for it, because it attaches to our sloped ceiling at around the sixteen foot mark. Still, all got ordered.
Only the down rod was backordered. And of course it doesn't matter when the fan arrives because I can't have it installed without that rod. And I can't schedule the electrician until I know all the parts are for sure here. And a month after I ordered them, they still aren't.
Hurry up and wait.
2. Our new backyard deck.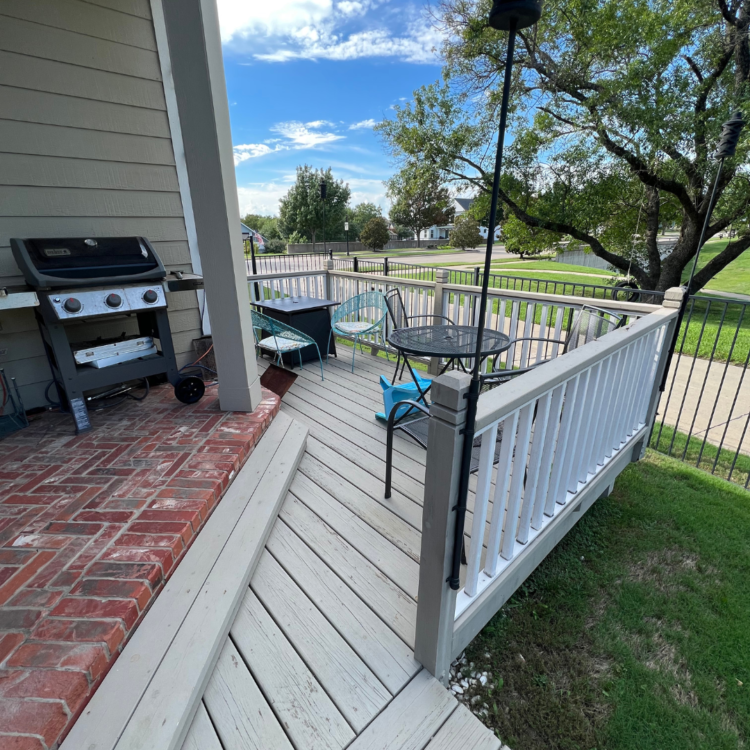 We've been wanting to expand the living area in our backyard since we moved in. The current deck is very small and I have a big family when we are all here! Not to mention that we always host at least one summer party for the interns at Jeff's work and for family and friends on the 4th of July since we can watch the city fireworks from our backyard. Easy, peasy, right?
Wrong! First, we had a heck of a time even getting anyone out to measure for an estimate. Then even those who measured often didn't get back with us! When we finally decided on a company, we went to the HOA for approval and found we first needed the city approval and permits—and there might be a snag to that with the utility easement which basically runs through the center of our backyard!
Thankfully, the company we chose made a quick phone call to the city and got some initial answers to the questions. Then they submitted the forms for the permit. But of course the city is backed up in approving permits. And until that permit is issued, I can't submit the plans to the HOA. And only after their approval can we begin work.
I guess the good news is that by the time it is finished the weather should be perfect for enjoying outdoor living. But for now . . .
Hurry up and wait.
3. Our new puppy.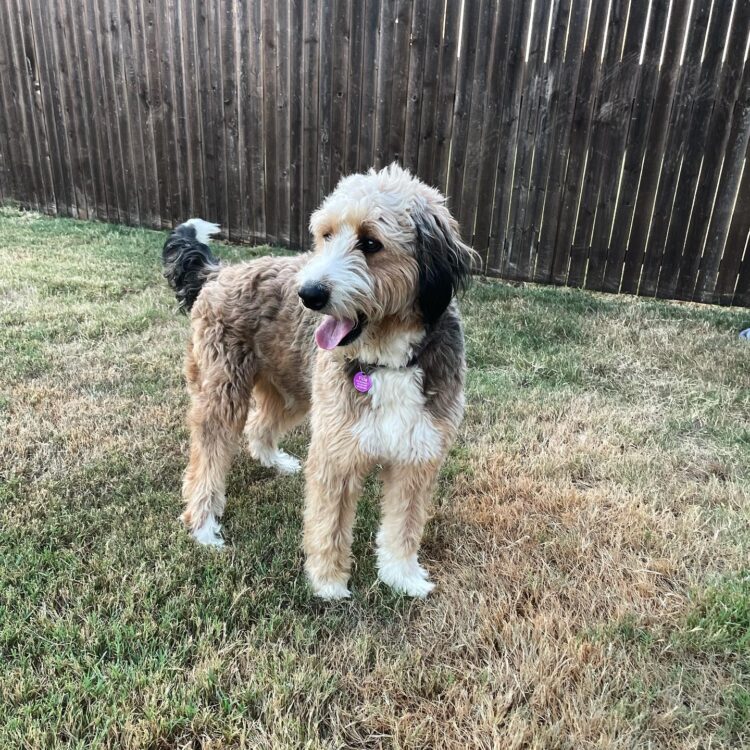 Yes, you read that right. We are getting a puppy. But why? Why would you do that at your stage of life? so many of you have asked. Because Jeff wants a puppy. And he doesn't ask for much of anything for himself. I tell people it's his mid-life crisis–and it could be so much worse than a puppy!
A friend of ours breeds mini bernadoodles, so that is what we are getting. We've been committed to this puppy for well over a year. People keep asking when she's coming. At least now we can saw she's been conceived!
Fida, the mama, took forever to go into heat. We were first told the puppies would be ready for their new homes around July. Then August or September. Now that's she's finally pregnant, we know it will be somewhere around Thanksgiving. The puppies are due in twoish weeks, then we'll bring our girl home eight or so weeks later.
Hurry up and wait.
That's my life these days. At least I have writing and editing to do while I wait, and I'm grateful for that!
What is your "hurry up and wait" situation?