While I miss my daughter living near us, one of the advantages of her living in Boston is getting to explore different areas when we visit. This fall, we went to the Berkshire Mountains in western Massachusetts, near the New York border. We hoped to see some fall color and get in a bit of walking and relaxing. We didn't expect to love this area as much as we did!
Although we were a bit late for peak color, there were still some beautiful leaves to be seen. Sometimes it was a from a mountain view. Sometimes in a quaint mountain town.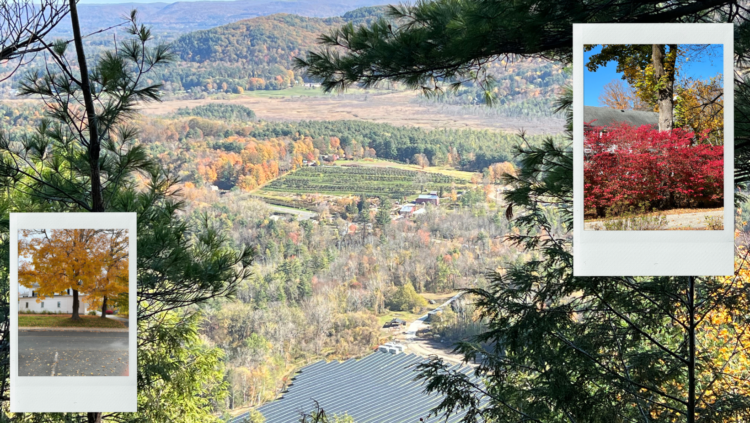 But I'm getting ahead of myself.
First, our Airbnb was situated a short drive from the towns of Stockbridge and Great Barrington. But the property itself was tucked away from the world on a country road. A 100+ year old farmhouse still owned by the family with just the right mix of original features and modern conveniences. And a fireplace with plenty of firewood!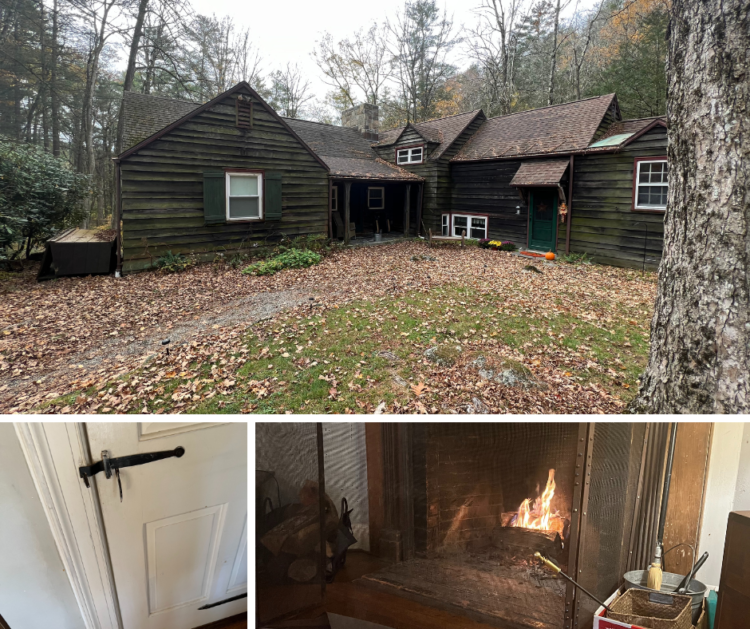 When we weren't snugged in there, fire crackling, sports on the TV, books in hand, we were out exploring. We climbed Monument Mountain—where Nathaniel Hawthorn and Herman Melville once picnicked together in 1850, their conversation apparently leading to Melville's idea for Moby Dick. Jeff assured us he picked the "easy" trail. Um, I think he was mistaken! But we made it up and down without incident, so we were grateful.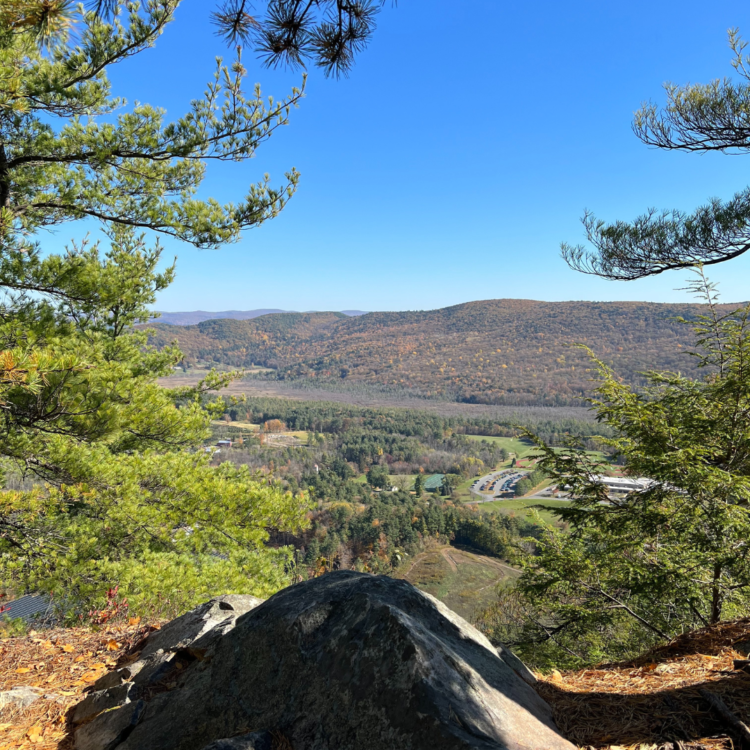 We also explored the towns of Stockbridge and Great Barrington. Antiques, boutiques, coffee shops, restaurants. We even happened on the Stockbridge town library having a "Build a scarecrow" event on their front lawn. How much more New England Autumn can you get, right?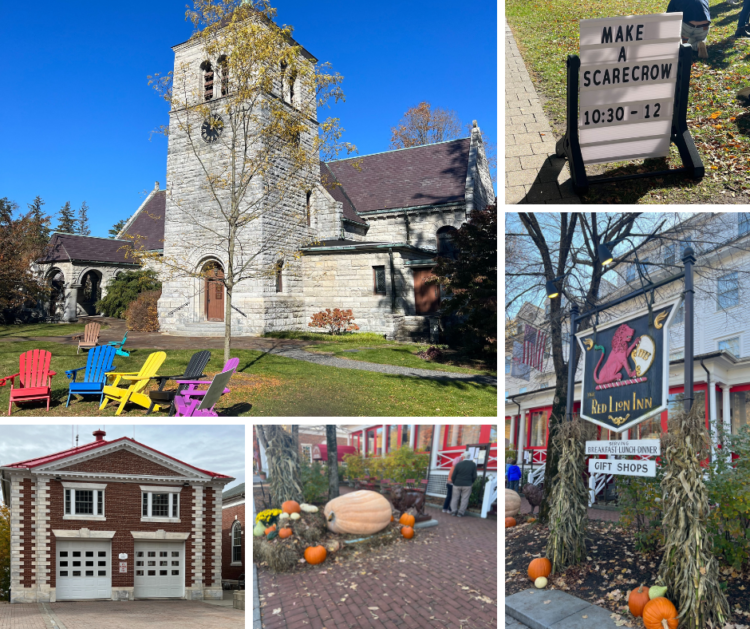 But the bookstores! Oh. My. You know we can't resist a good bookstore. We happened on a couple—including a library sale in Great Barrington. But Shaker Mill Books was by far our favorite! While the main store resides in a nondescript ranch-style house, it's the "barn" next door that will take your breath away!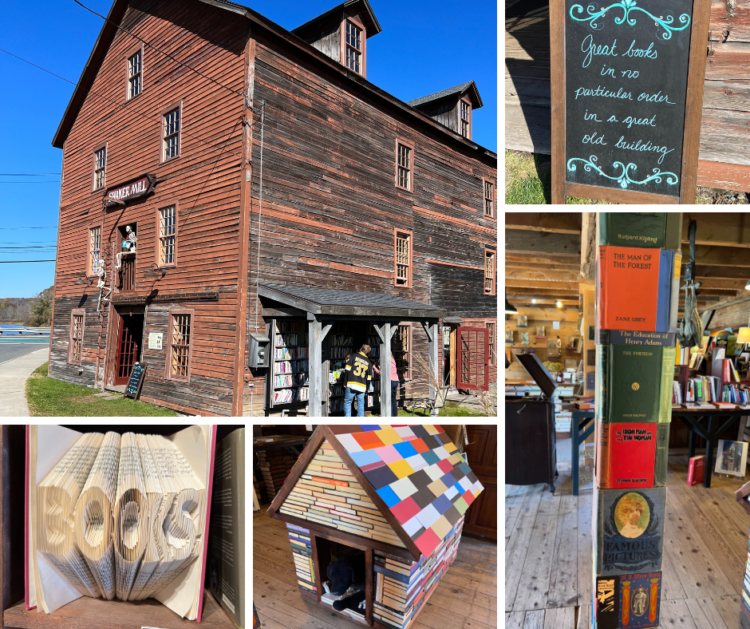 What's funny is that as we drove up and parked, I was wishing that big old building was the bookstore instead of the squatty on in front of us! Apparently the barn is only open seasonally—and we hit it on the final open day of 2022! Not only is it a cool building packed with books, it has some great book art, too. I really could have stayed there all day. And I really could have brought home many, many more books than I did! As it was, we took in quite a haul. Because who can pass up things like 50% off or All Books $1?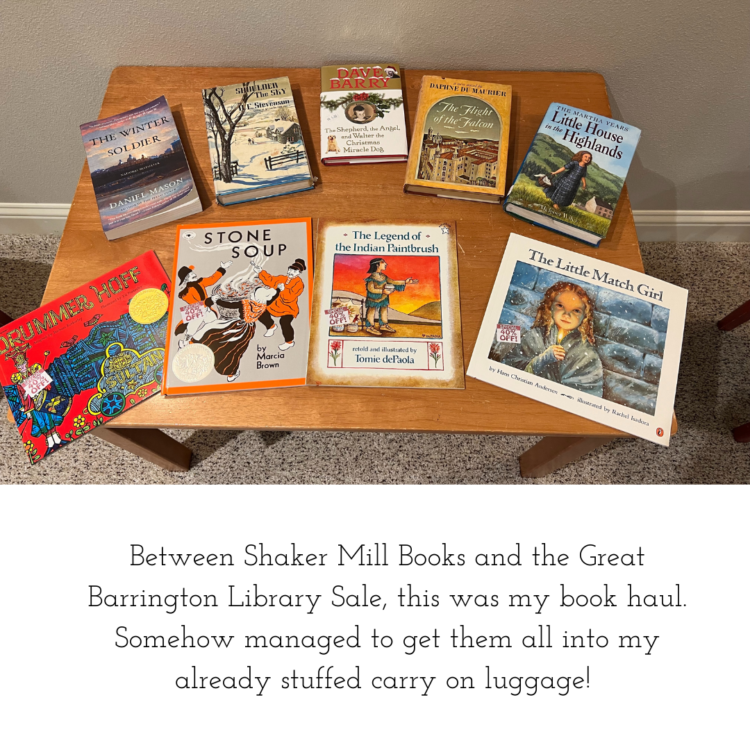 As we drove back to Boson on Sunday, we stopped in Concord at The Orchard House, Louisa May Alcott's home for 20 years and where she wrote Little Women. I can't even describe how I felt being inside that house! Wow!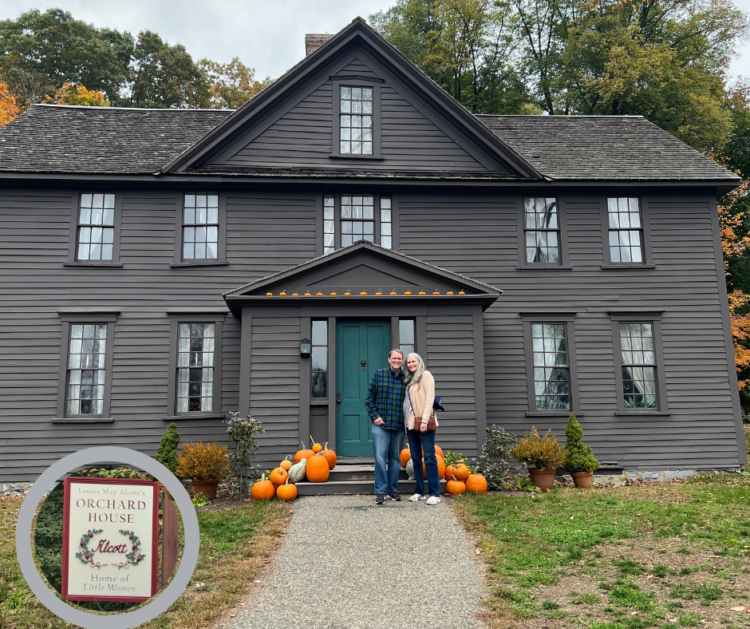 We left happy for the memories we made with Elizabeth—and her dog, Winston, who was my traveling companion in the back seat of the car. He's quite the seat hog.
Because he traveled with us, we didn't do all the museums in the Berkshires we wanted to do. I guess that means we'll have to go back sometime!
Did you get to some fall fun at home or on the road? Please share!