What a great time—just a couple of days after Valentine's Day—to reveal the new covers for my two historical romance novellas! Did you know I've written two novellas? I have! And with their new covers, it completes my name change from Anne to D'Ann. 
Here's a bit about each book, along with its new cover. See what you think.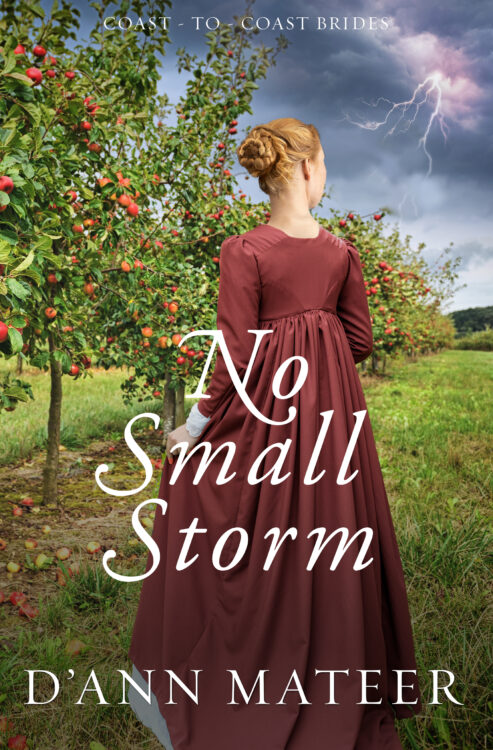 September 1815, Providence, Rhode Island
Thirty-year-old Remembrance "Mem" Wilkins loves her solitary life running the farm and orchard she inherited from her father and has no plans to give up her independence. Especially not for the likes of Mr. Graham Lott. But when Mem is unable to harvest the apples on her own, she accepts the help of the man she despises.
Fresh off a boat from Ireland with his four-year-old son in tow, Simon Brennan secures a building in which to ply his trade as a cobbler. Still healing from the grief of his wife's death a year earlier, he determines to focus only on providing a good life for his son. But when he intervenes in an argument on behalf of the intriguing Miss Wilkins, sister-in-law of the tavern owner who befriends him, he suddenly finds himself crossways with his landlord, Mr. Lott, and relieved of his lease and most of his money.
With no means of support, Simon takes a job helping Mem with her harvest, relieving her of the need of Lott's help. But their growing attraction to each other makes them both uneasy. Mem gladly escapes to town when her sister begins labor, and Simon, believing it best to distance himself from Mem, takes his son and leaves. But neither anticipates the worst gale New England has ever seen—or that the storm will threaten all they hold dear.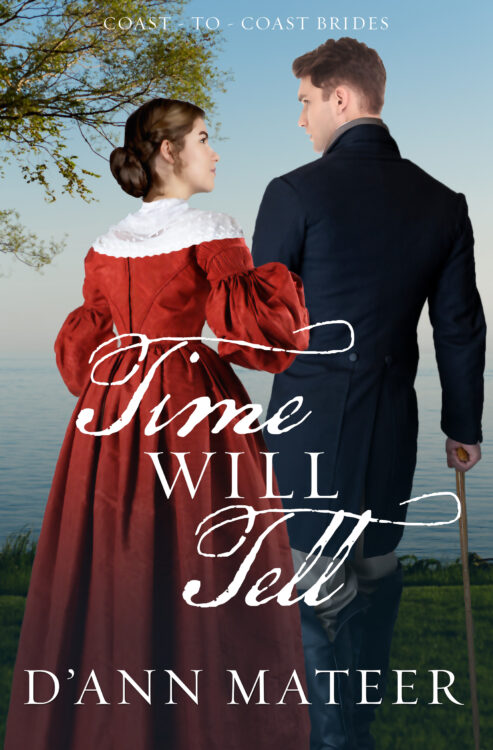 Returning home after two years at the Buffalo Ladies' Seminary, Annis Jackson believes God has blessed her with the perfect homecoming: a whirlwind romance with a man she's loved from afar during her time at school. Except the object of her affections, Hugh Hylton, is related to her father's most bitter enemy, a man determined to see Toledo firmly in the grip of the state of Ohio, and the one funding Hugh's newspaper venture.
After several years of newspaper work in Buffalo, New York, Hugh Hylton jumped at his uncle's offer of financial help to start a newspaper on the opposite shore of Lake Erie. And when he discovers during the steamship voyage to his new home that the woman he's been dreaming about for the past year, Annis Jackson, loves him back, his future seems secure. He arrives in Port Lawrence, part of the newly named town of Toledo, ready to approach her father and declare his intentions toward her.
However, Annis, fearing Hugh doesn't understand the depth of the personal conflict over the positioning of Ohio's state line, persuades him to conceal their relationship until she can prepare her father to accept Hugh in spite of his family connections. When the Michigan militia arrives in the Toledo Strip, determined to prevent Ohio elections, the situation gets out of hand, making their secret more difficult to guard. Suddenly the future of the newspaper—and their relationship—is as unstable as the fate of Toledo itself.
Will Hugh and Annis survive their feuding families? Only time will tell.
Have you read either of these books? Which cover draws you in? Which story intrigues you most?