It's been a long time coming, but we finally brought our new puppy home the Thursday before Thanksgiving. You might know from some previous mentions here or on social media that this wasn't my idea. In fact, on social media posts about our puppy, I always include the hashtag #hismidlifecrisis. Because that's the truth. But he doesn't ask for much. And he really wanted a dog. And I love him, so I said yes.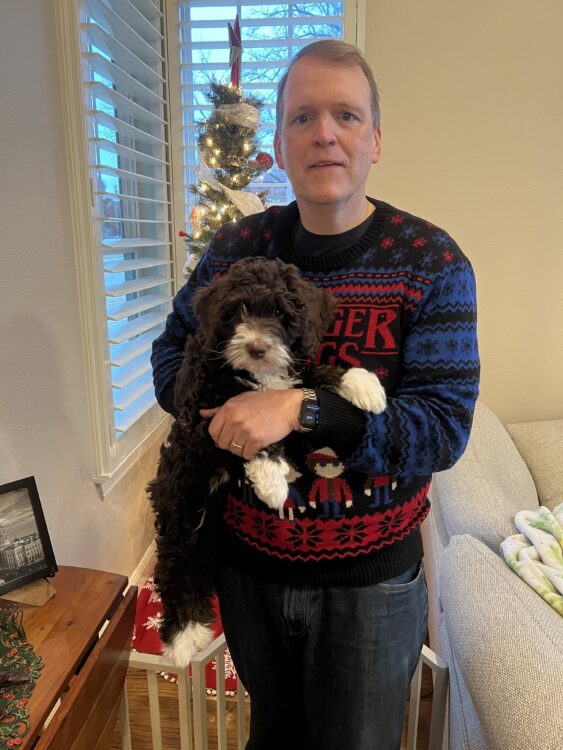 So say, "Hello, Dolly!) our (almost) 11 week old mini-bernedoodle. Although at this point, I'm not sure how "mini" she'll turn out to be! When we brought her home at 8 weeks, she was just over 12 lbs. She's now over 15. And her paws look enormous! Minis are typically 25-40 lbs full grown. I'm just hoping we hit instead of exceed that top end at this point!
Dolly's been with us almost three weeks now, and while I can admit she is cute, and sometimes sweet, there have definitely been some expectation adjustments for all of us. She is playful and smart and stubborn. So nothing we have't dealt with before as parents! I'm really thankful puppies grow up more quickly than the children did! Still, it seems like forever when you are potty training, obedience training and sleep training all at the same time, unlike with your kids!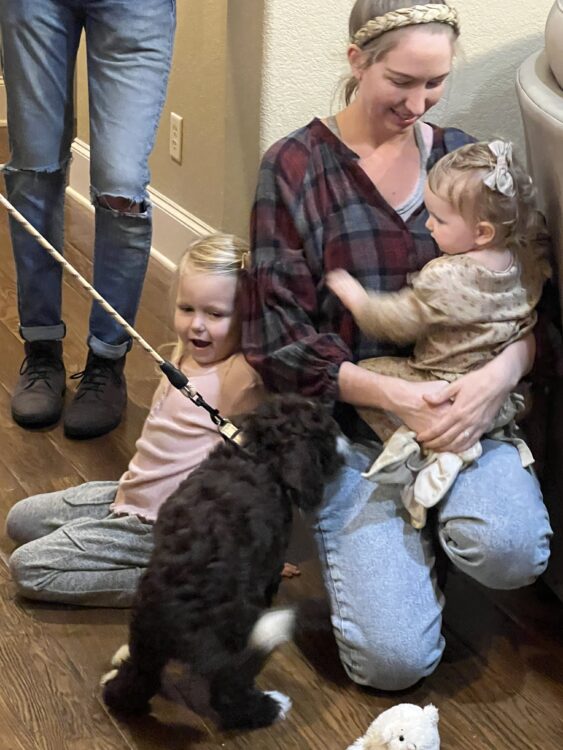 The hardest part for Jeff has been dealing with the shorter nights. He takes full responsibility for that side of things, but he is also a guy who needs his sleep. For me, the hardest part is daytime—trying to work when she wants to play because she'll do almost anything to get my attention when I focus on my computer. But I'm figuring out new tricks to try every day, thanks to friends who got puppies over the pandemic while working from home.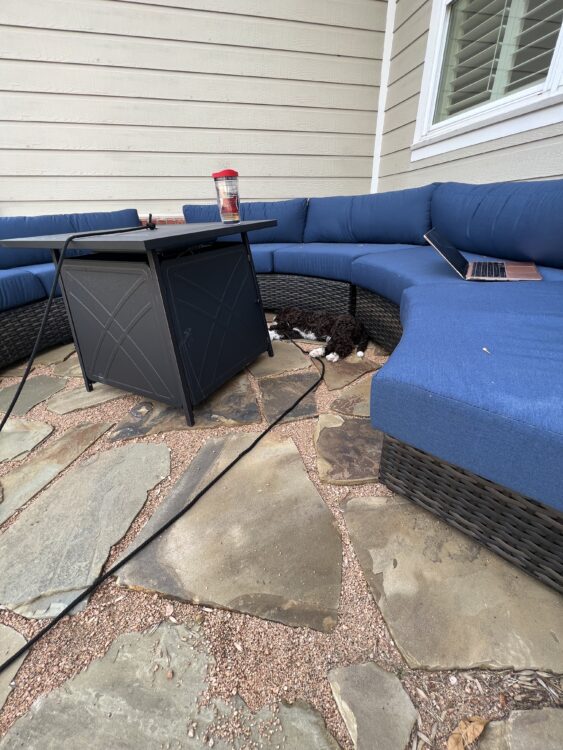 We have to take her out on a leash in our backyard right now due to the fact that she can squeeze through our wrought iron fence, but hopefully that will change in a couple of months. And I'm so thankful we still have some nice enough days that I can take her out back on a long lead and work while she runs some energy off. (Or takes another nap!)
But per my expectation, Jeff is her person. She cries when he leaves the house. Runs after him when he leaves the room. Of course I contend that she loves him for the same reason our children and previous dog did—because he's not nearly as hard-and-fast with behavioral rules as mom is! But that's okay. We all came to love each other eventually. 🙂 And I'm sure it will be the same with Dolly.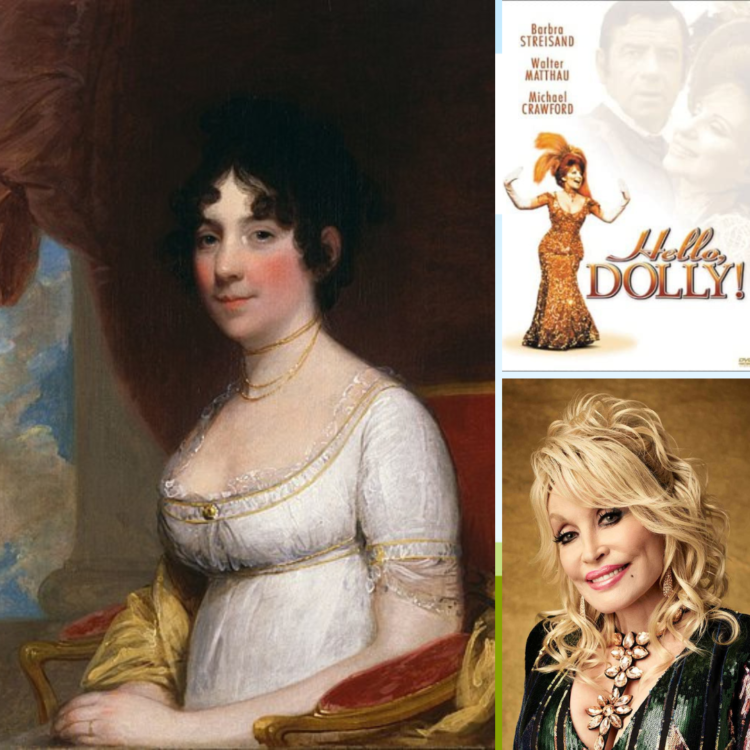 Finally, you might wonder how we chose the name Dolly. Our first dog was named Abigail, in honor of First Lady Abigail Adams. So Dolly comes in honor of First Lady Dolley Madison. (We made the spelling easier.) Such things make our history-loving hearts happy. But we're also good if you hear Dolly and think Dolly Levi from the musical Hello, Dolly! (Because we love that show!) or even, as my son mentioned, Dolly Parton (because she's an awesome lady!).
I'm happy with her name. It seems to suit her. But I have to admit that I'm getting really, really tired of repeating it over and over and over again each day!
Do you have any encouraging or funny puppy stories? Or a dog that has been very special to you? Please share!