Way back in March of 2020 (which seems a hundred years ago, not two!), my long-time critique partners/friends and I planned to take a writing retreat. Then you-know-what sent us scurrying back to our homes, unsure what, exactly, was happening.
A couple of weeks ago, we finally made a trip happen.
With a family condo in Branson at our disposal, we jumped in the car and made the 7 hour drive on a Thursday. It was relaxing, really. Talking uninterrupted. Taking the back roads instead of the interstate. And when we arrived, we were treated to this view!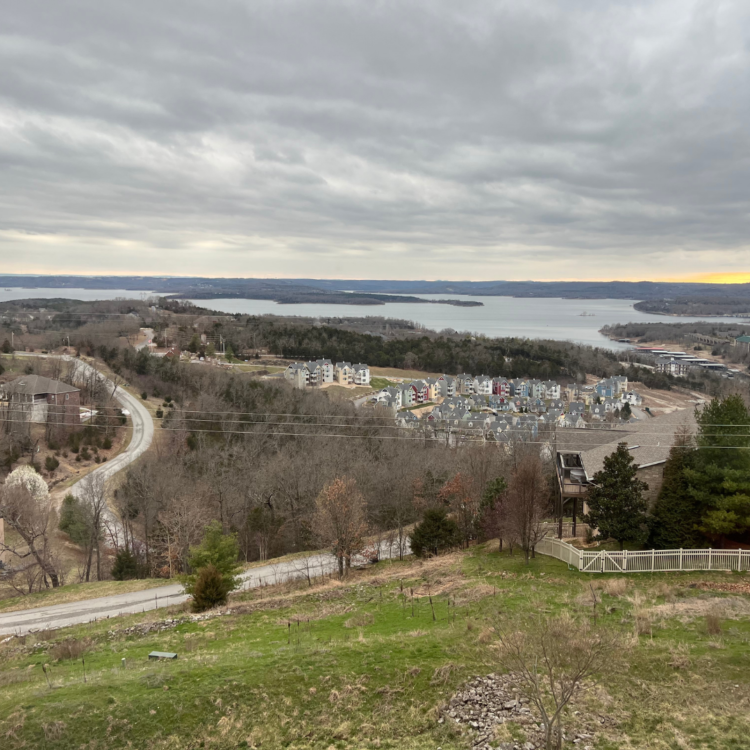 We three have been meeting weekly since May of 2003, when none of us were published authors, only wanna-be ones. We have so much in common. Kids near the same ages. The same birthday month. We all even have marquis-cut diamonds on our engagement rings! And of course we love to read and write.
Thankfully, we also have differing gifts. For this weekend, I had the gift of driving! Mary always has the gift of making yummy meals. And Leslie is the queen of fun.
We didn't have any set plans for our days, but on the way up Mary realized that the Laura Ingalls Wilder Home and Museum was only about an hour and a half from where we were staying. All of us are huge fans, having read the books as children then read the books to our children. So we decided to make it a day of writerly things.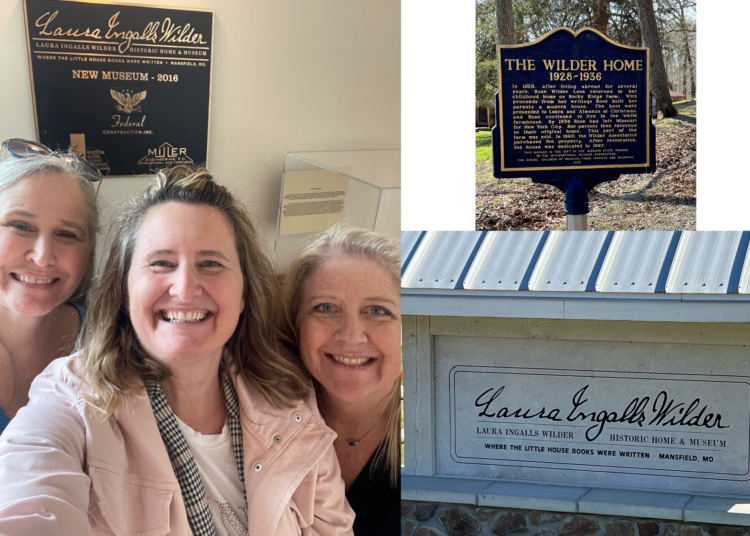 The museum and houses did not disappoint. Because this was her last residence, all of her things were kept there. This is where she wrote her books. It became open for tours a short three months after her death in 1957. So many interesting tidbits about her life and the lives of her family members who we came to love. If you ever get a chance to go, I highly recommend it! (It's about a 1/2 hour east of Springfield, MO.)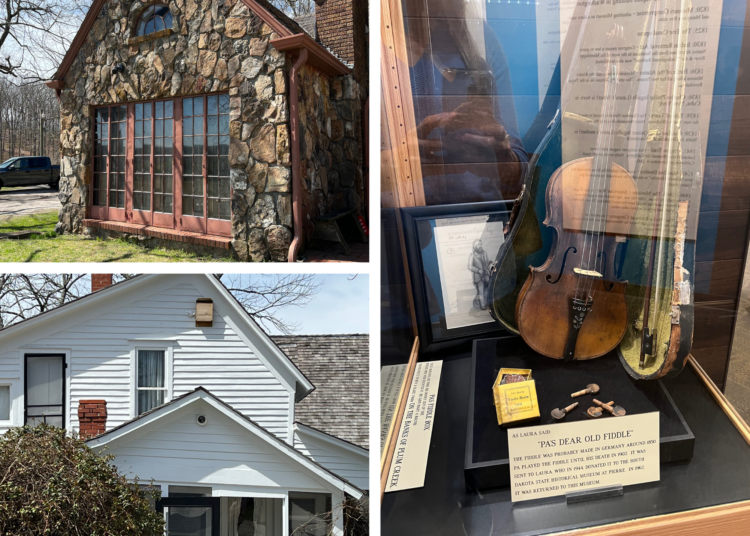 Of course on drive there we talked everything from marketing to writing to brainstorming new ideas.
Then on the way back, we stopped at the movie theater and saw The Lost City. Oh my goodness! How can you not love a movie about a writer? And laughing together is the best.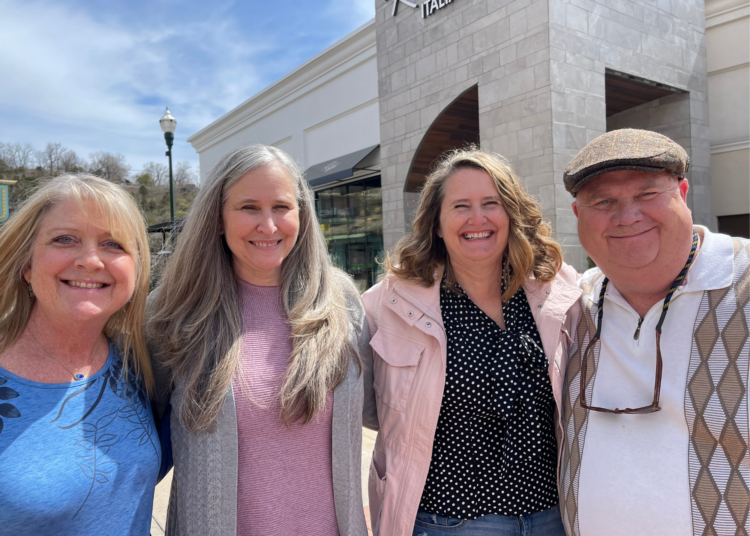 On Saturday, we were able to meet up with another of Mary's clients and his wife for lunch. We loved getting know Steve and Dana, both as people and as fellow writers agented by Mary. From there, we did a bit of shopping before we were back at the condo. More writing and marketing talk followed. And each night we ended with a movie.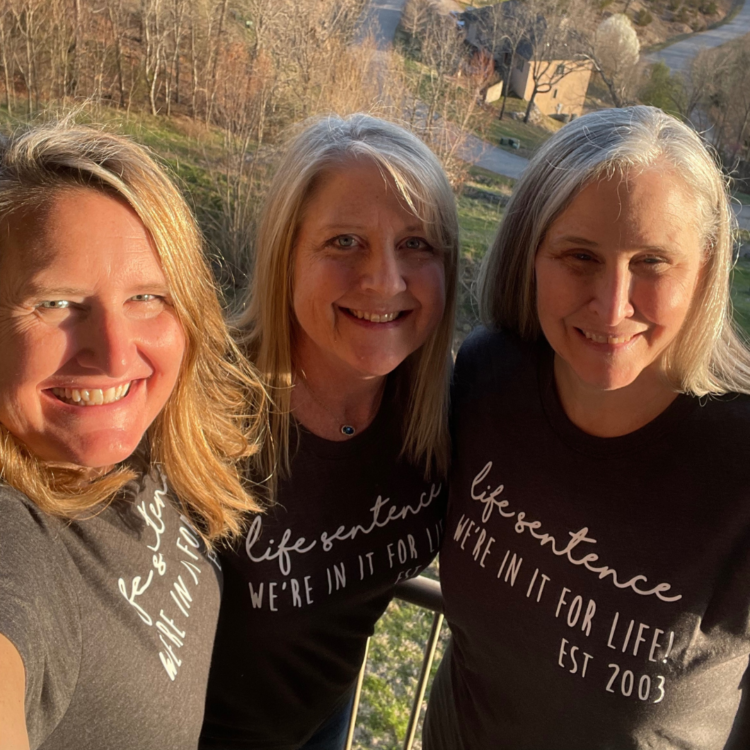 Long ago, we named our little critique group Life Sentence, because we declared we were in it (we didn't define the "it" then—but now we see it stands for so many different things!) for life. Next year will mark 20 years of writing together. But I love that our relationship has come to encompass more than writing. We are not long connected, too, in faith, parenting, marriage, and just life in general. We genuinely enjoy one another's company. I know that doesn't always happen. And we don't take it for granted. Instead, we celebrate every now and then with a writing retreat, from with we return home filled with joy and encouragement for both life and writing.
Do you have long time friends you spend time with? Tell us what brought your friendship together!