Months ago we made plans for me to accompany Jeff on a business trip to South Carolina—and to stay a couple of extra days in Charleston. We've been there a couple of times before, always on business. And, I confess, since spraining my ankle very badly in Charleston in 2017, I always go back with a bit of fear and trepidation!
But this time would be a different trip. Unlike the previous ones, this time we had a rental car! Finally we would be able to explore beyond where our feet could carry us. And that made me excited! We also weren't trying to fit in historical tours around his work meetings. Instead, these were two vacation days after the work was finished.
The first thing we did was stop of Charles Towne Landing State Park. We didn't know anything about this place except that it was where the city was originally established in the 1600s, but it turned out to be a wonderful morning. While temperatures at our home in Texas were in the teens with snow and ice, we meandered over the trails in this park under a bright blue sky sparkling with sunshine, the temperature somewhere in the mid 60s.
The park had a lovely visitor's center and museum which explained the history of the site. Then paved trails led around to different areas. One area contained wildlife native to the area but which had been rescued out of the wild for one reason. The river otters were fun. The black bear was big. But the bald eagle was stunning! I truly had never seen the animal that close up before. It's huge! And then it squawked for us. Several times. I wish I'd videoed it, for a woman standing there with us was a long-time volunteer and she said she'd never heard it do that before!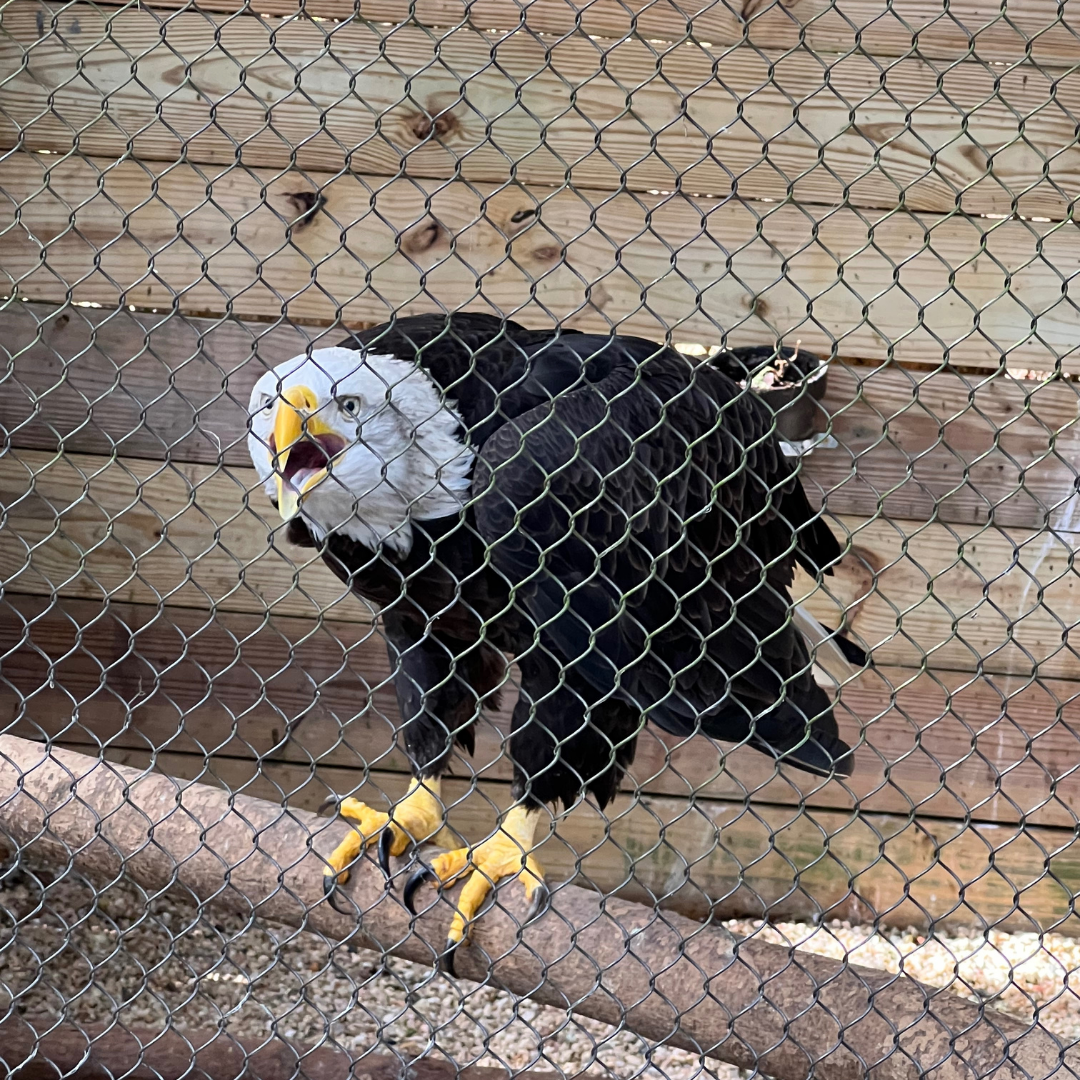 Of course as we wandered through various places with placards describing the history, we were surrounded by towering trees dripping with Spanish moss. And oh how I love sprawling old trees!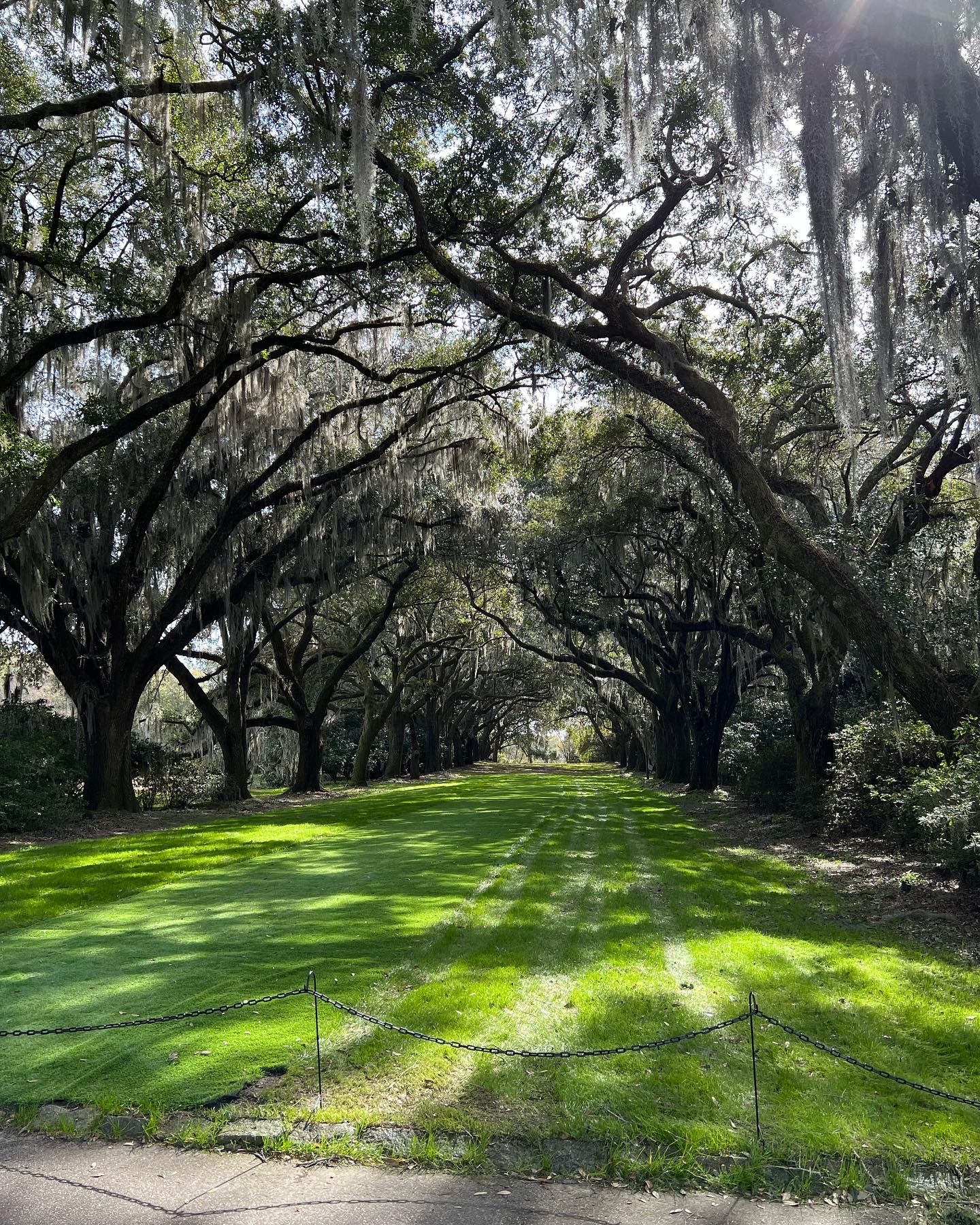 After that lovely couple of hours we went into the city and found our hotel. Then we walked down to the harbor to do something we had never had the right amount of time to do before: tour Ft. Sumter. The island was much farther out than I imagined. A thirty minute ferry ride to a tiny island with the remains of the fort. We got there in time to watch the Park Ranger do the flag lowering ceremony, then we wandered through the small museum which contained some very interesting pieces of history. After that, we explored the ruins before boarding the boat for the ride to town. I'm so glad we finally got to experience this particular historical site.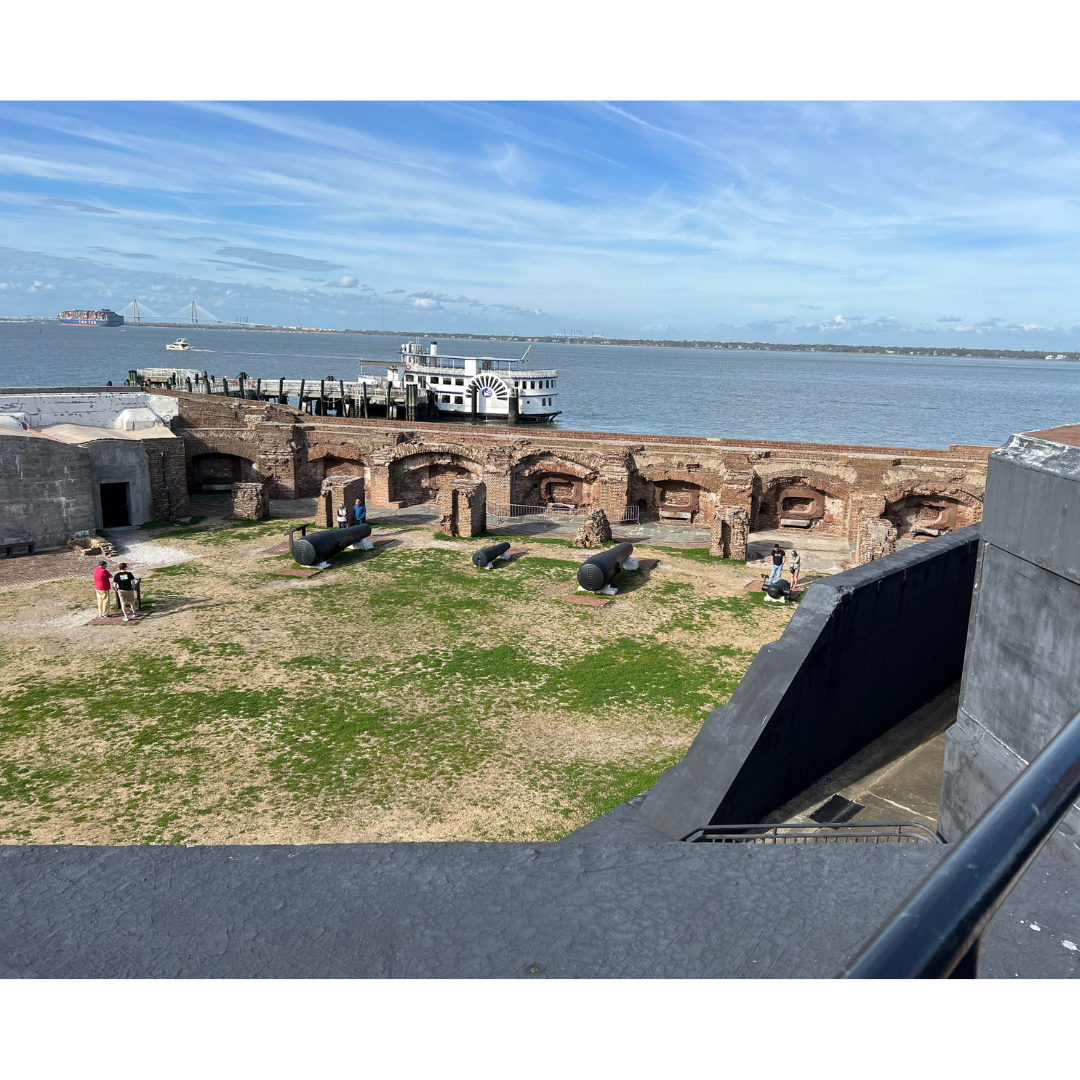 The next day we got in the car and drove out Ashley River Road, the site of the old plantations. Like Savannah, the most interesting history in and around Charleston is from the 17th and 18th centuries. There are many old plantations to tour but we chose two: Middleton Place and Drayton Hall.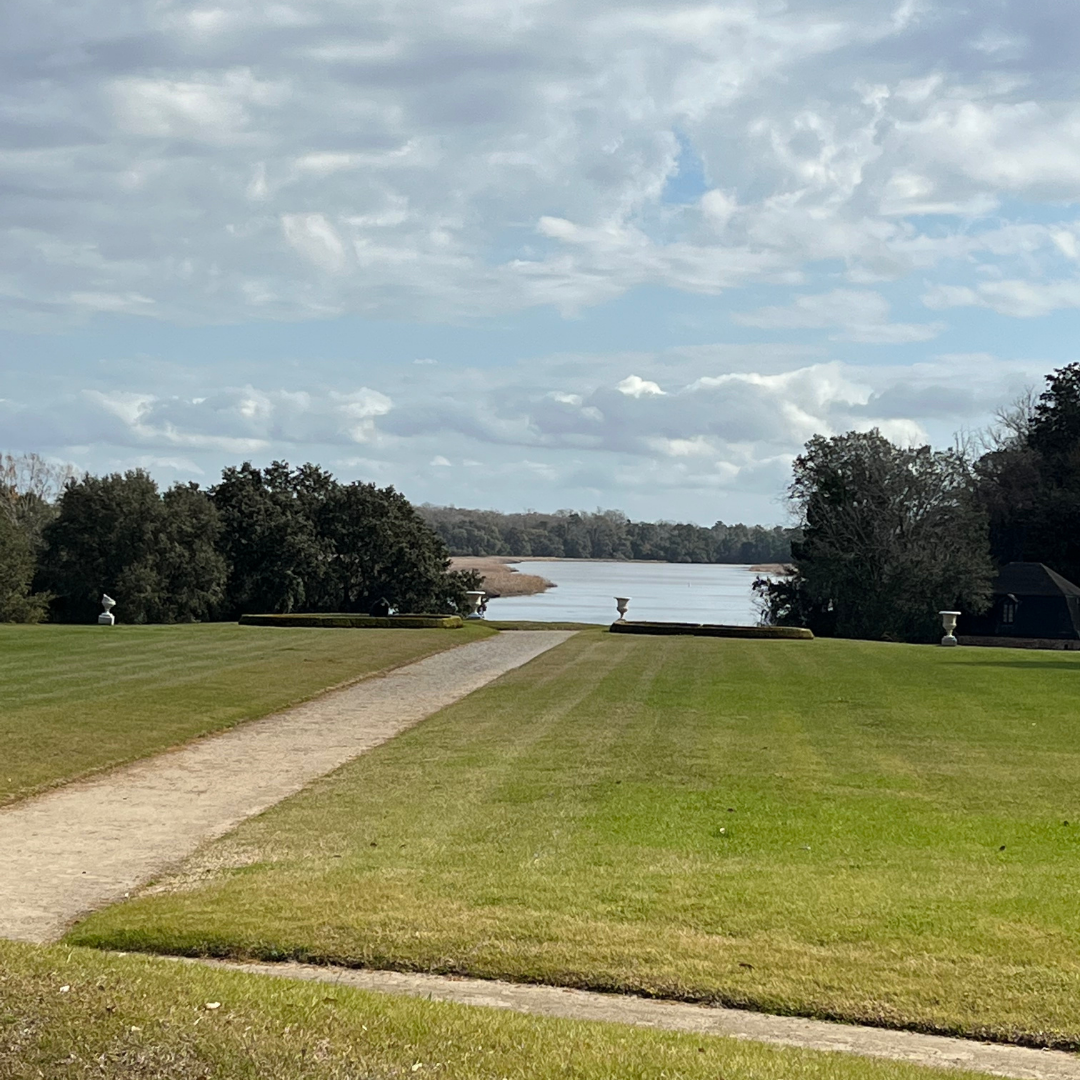 Henry Middleton acquired Middleton Place in 1741, when he married Mary Williams, whose family owned the land. The place is historically important for several reasons:
It is the site of the first landscaped gardens in America.
Henry Middleton was the second president of the First Continental Congress.
Henry's son, Arthur, was a representative in the Second Continental Congress and a signer of the Declaration of Independence.
Their descendant, Henry, was Governor of South Carolina and Minister to Russia under President Madison.
The original house was burned during the Civil War, but a smaller house, into which they moved when they returned and in which several more generations of the family lived, is now a museum containing not reproductions, not period pieces, but actual Middleton artifacts and furniture. That almost never happens! But this house and land were occupied by the same family for over 300 years.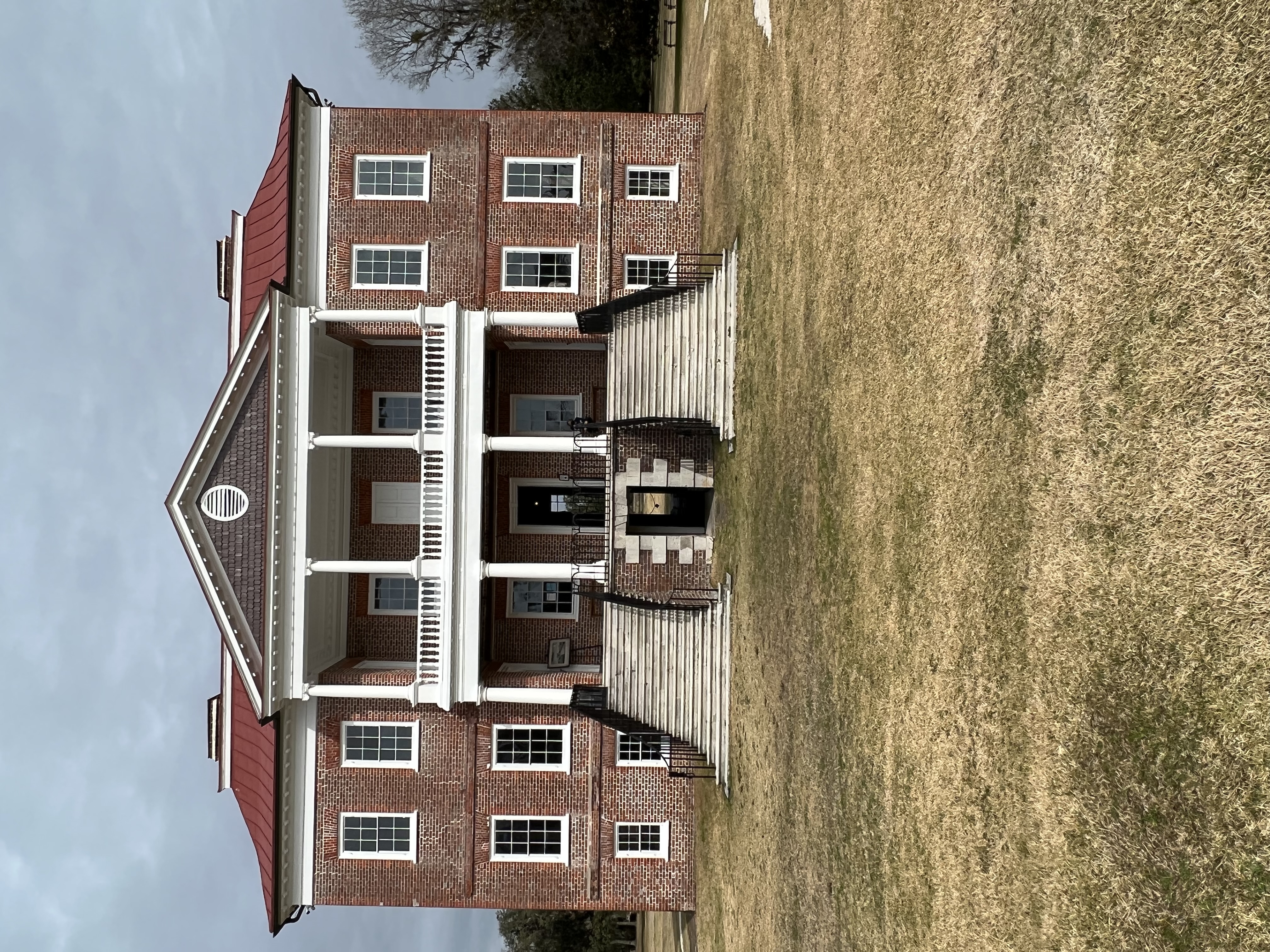 Drayton Hall was just five miles down the road from Middleton Place and they were connected by family ties. (I never got quite clear the relationship!) But the most interesting thing about Drayton Hall is that it is the original house built on that property in the mid 1700s. It was not burned during the Civil War, like so many others. But it also was not renovated or restored. And they have left it that way. It's so interesting!
Yes, they have made it safe, but when they do have to make repairs, it is more about learning from the house than "fixing" it to be beautiful. They do archeological digs around it, too. I've seen a lot of historically restored homes, but this one excited me so much because it felt like living history. Of course, part of this is possible because the son of the builder of the home, who lived in it from 1784-1820 kept an incredibly detailed diary of daily life. So Drayton Hall excited me as a historian, for all they are learning and discovering on this site.
We are home now, and once again we have our almost-spring winter weather. And I have work to do. But I'm so glad in that in the midst o fit we got to go back in time for a little while.
What has been your most favorite historical site to tour and why?