It's hard to believe, but it has been one year since I launched my new website and republished my first novel, both using my real name! But perhaps the thing I'm most proud of is that this past Saturday I hit the 52nd edition of my weekly newsletter. Yep, one whole year.
This was a huge leap of faith for me! I never liked sending out newsletters. I never felt like I had anything to say and didn't enjoy being promotional, either. But last year, as I was doing all the website and republishing stuff, the Lord graciously showed me a way to keep in touch with readers in a sustainable and enjoyable (for me and for subscribers!) way. And I felt His urging to send it out every week.
Seriously? No one wants to hear from me every week!
But I gulped down my fear and did it. I've loved the response. So many people enjoy it. Why?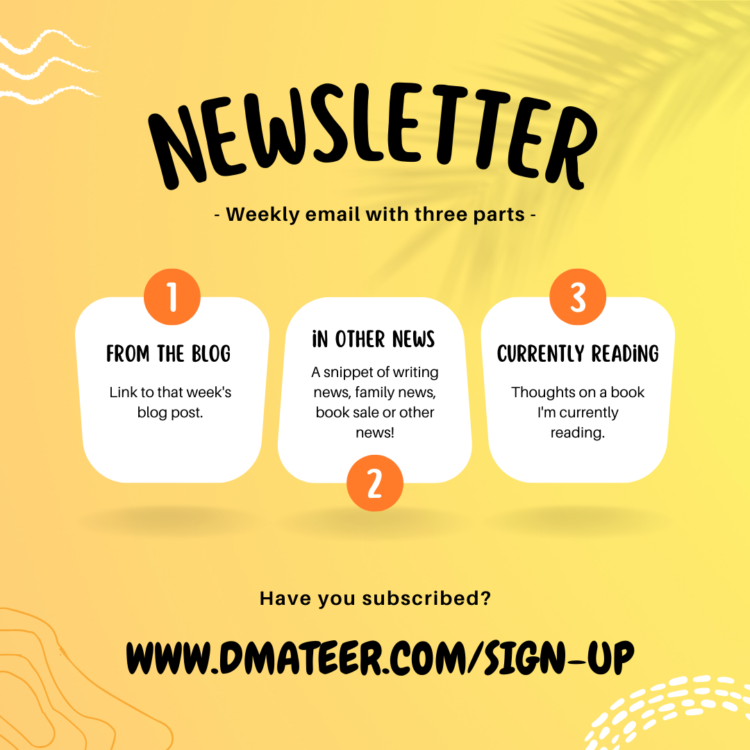 It's a simple email each Saturday morning with three short sections:
A link to my blog post from that week.
A short blurb (graphic and 2-3 sentences) concerning writing or family news or something historical or bookish.
A book I'm currently reading.
That's it! It makes me so happy to schedule it each week. And to do random giveaways each month from my subscriber list.
In my gratitude, I want to bless those around me, so to celebrate all three of these one year milestones, I'm doing a big giveaway that I want you to know about!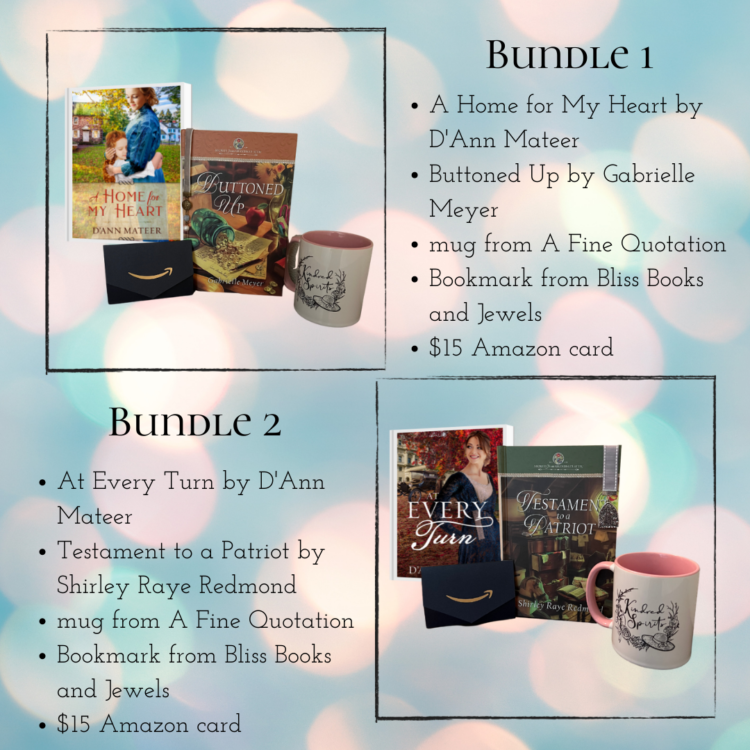 I'll be giving away TWO books and gifts bundles, each containing a D'Ann Mateer book, a Secrets from Grandma's Attic book, a "Kindred Spirits" mug from A Fine Quotation, a bookmark from Bliss Books and Jewels, and a $15 Amazon card.
How to enter? This link will take you to the giveaway page. Email required for entry (and will only ship to US, sorry international readers!), with other actions to get more entries.
That's it!
Thanks for celebrating with me!
Do you subscribe to author newsletters? What do or don't you like about them?